PictureItPostage Promotion: $2 off Per Sheet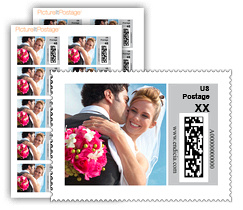 Our diligent team has negotiated a sale on PictureItPostage (PIP) stamps just in time for your holiday cards. Between November 29 and December 5 you'll save $2 per sheet of stamps from PIP.
PIP stamps are real US postage stamps printed on 8 1/2"x5 1/2" sheets with self adhesive labels. Available in a variety of custom large and small sizes, each sheet contains 20 stamps. Sizes and prices are available on the PIP partner page. Place your order today to get your custom stamps and save $2 per sheet.
---
No comments posted.
Loading...