Studio Photography magazine publishes article about Zenfolio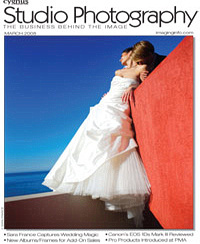 The latest March 2008 issue of the Studio Photography magazine includes an article about how Zenfolio helps a wedding photography studio handle all their Web hosting and fulfillment needs.
The article was written by one of our customers, Choco Studio, and includes a comprehensive review of how they use our services.
---
No comments posted.
Loading...